Monthly Archives:
December 2013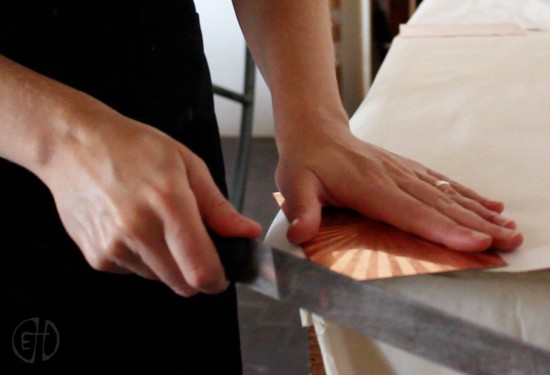 It's been a good year. Looking forward to the next one!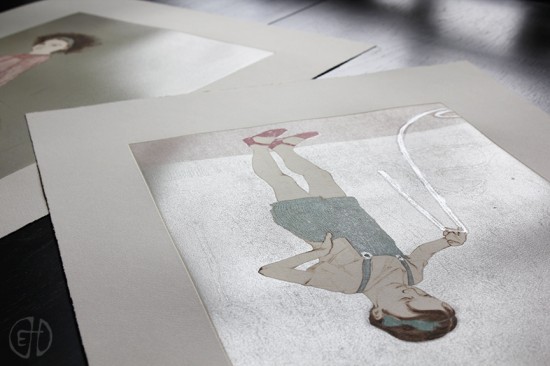 Both at Kala and in my studio, the morning is the best time to make color decisions. I try to curate editions and use watercolors during the day – before the sun starts dropping. In the winter, it can be quite a race.
To celebrate the solstice and six months of ever more generous light, here's a studio shot of a new edition at an angle. This is Girl and Silver I & II before the watercolor.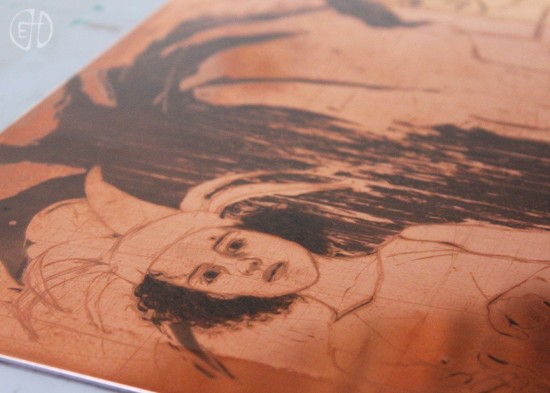 After a few runs through the press, sometimes it seems like the figures are actually inside the copper. It reminds me of the Agony and the Ecstasy and Michelangelo's belief that there is a sculpture inside every block of stone. There is a face inside every copper plate.